Cherry Preserve
370 g
Behind every widely known hospitality lies an even more famous preserve engraved in the culinary memory, and in this case, it is our spectacular cherry preserve. This is a preserve for all dreamers and idealists,
for all enthusiastic wanderers through their personal evolution. Impossible to forget, and a vital ingredient for strengthening current and future friendships,
becoming a part of your life journey.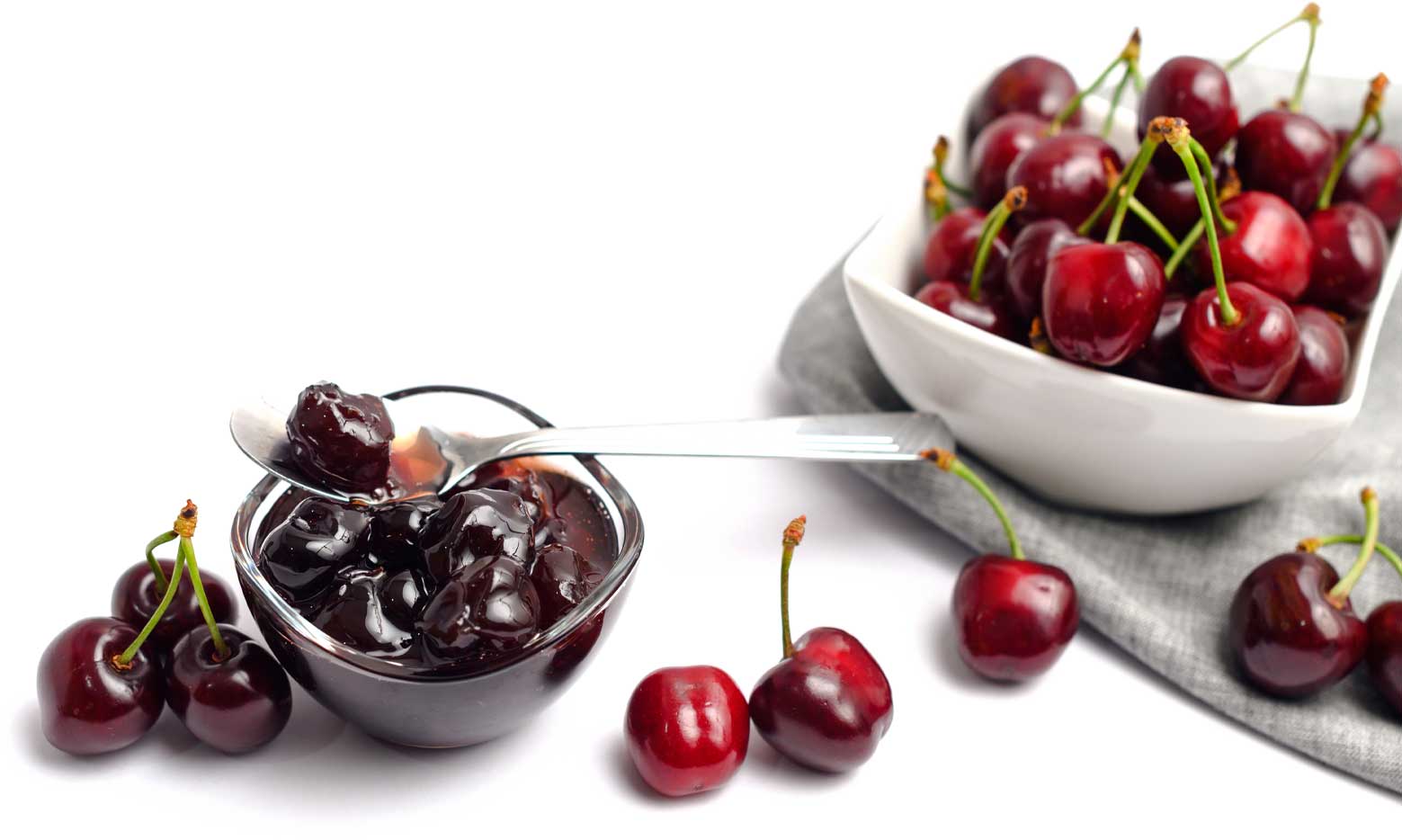 Composition:
– cherries 70%
– sugar
– lemon acid
Nutrition facts for 100 g:
| | |
| --- | --- |
| – Energy value | 1263kJ/297kcal |
| – Fat content | 0.8 g |
| – Saturated fat | 0.0 g |
| – Carbohydrates | 75 g |
| – Sugar | 38 g |
| – Dietary fiber | 0.0 g |
| – Total protein | 0.3 g |
| – Salt | 0.0 g |
Logistics information
| | |
| --- | --- |
| – Gross weight | 583 g |
| – Transport package | 12/1 |
| – Number of packages per palette | 132 |
| – Number of packages in a row | 12 |
| – Number of rows per palette | 11 |
| – Gross weight of the package | 7.35 kg |
| – Net weight of the package | 4.44 kg |
| – Gross weight of the palette | 971.28 kg |
| – Net weight of the palette | 586.08 kg |