Wild Fig Preserve with Walnuts
380 gr.
Colored like the vast spaces filled with lush vegetation pleasing to the eye, juicy like the fruits of the gods, grown with kisses from the brightest rays of the sun and the buzzing sound of the hardworking bees – this is how amazing the green figs in our preserve are! And by adding the walnuts, we've managed to raise it to the heights of a real delicacy.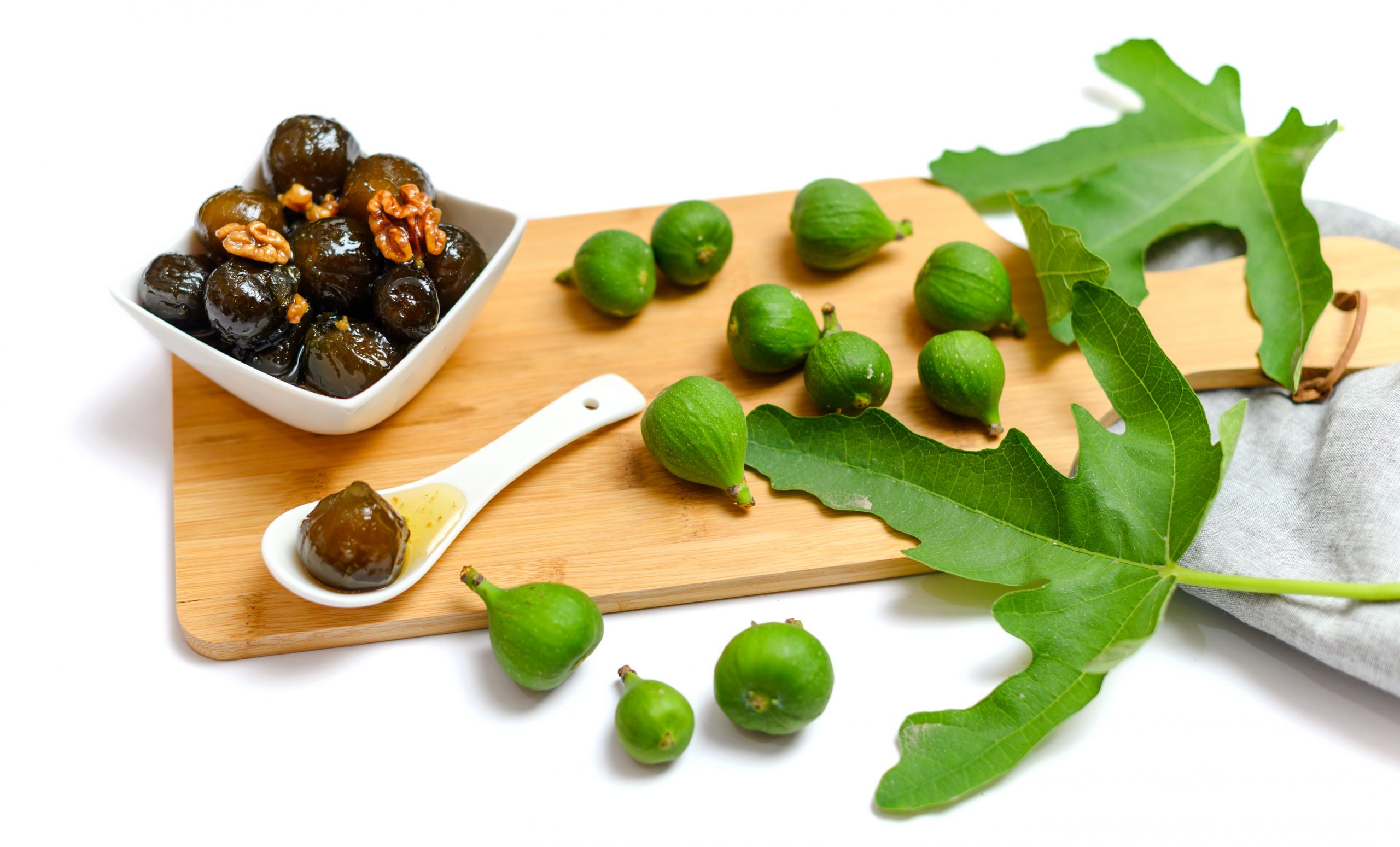 Composition:
– wild green fig 70%
– nuts
– sugar
– water
– lemon acid
Nutrition facts for 100 gr.
| | |
| --- | --- |
| – Energy value | 1573kJ/376kcal |
| – Sodium cloride | 0.22 % |
| – Carbonhidrates | 89.77 % |
| – Total protein | 0.61 % |
| – Moisture | 3.87 % |
| – Ash | 1.88 % |
| – Fat content | 1.62 % |
| – Sugar | 69.84 % |
| – Cellulose | 2.25 % |
| – Saturated fat | 0.53 % |
Logistics information
| | |
| --- | --- |
| – Gross weight | 593 gr |
| – Transport package | 12/1 |
| – Number of packages per palette | 150 |
| – Number of packages per palette | 15 |
| – Number of packages per palette | 10 |
| – Gross weigth of the package | 7.516 gr |
| – Net weigth of the package | 4.56 kg |
| – Gross weigth of the palette | 1275.4 kg |
| – Net weigth of the palette | 684 kg |