Ajvar hot
500 gr
Inspired by the hot strand of traditional tastes, we made a perfect symphony of spicy notes, ringing off of the glass jar walls, calling upon you to release it, taste it, and unequivocally give in to its sensation. Our hot ajvar is specially composed music for all of those with a fiery attitude.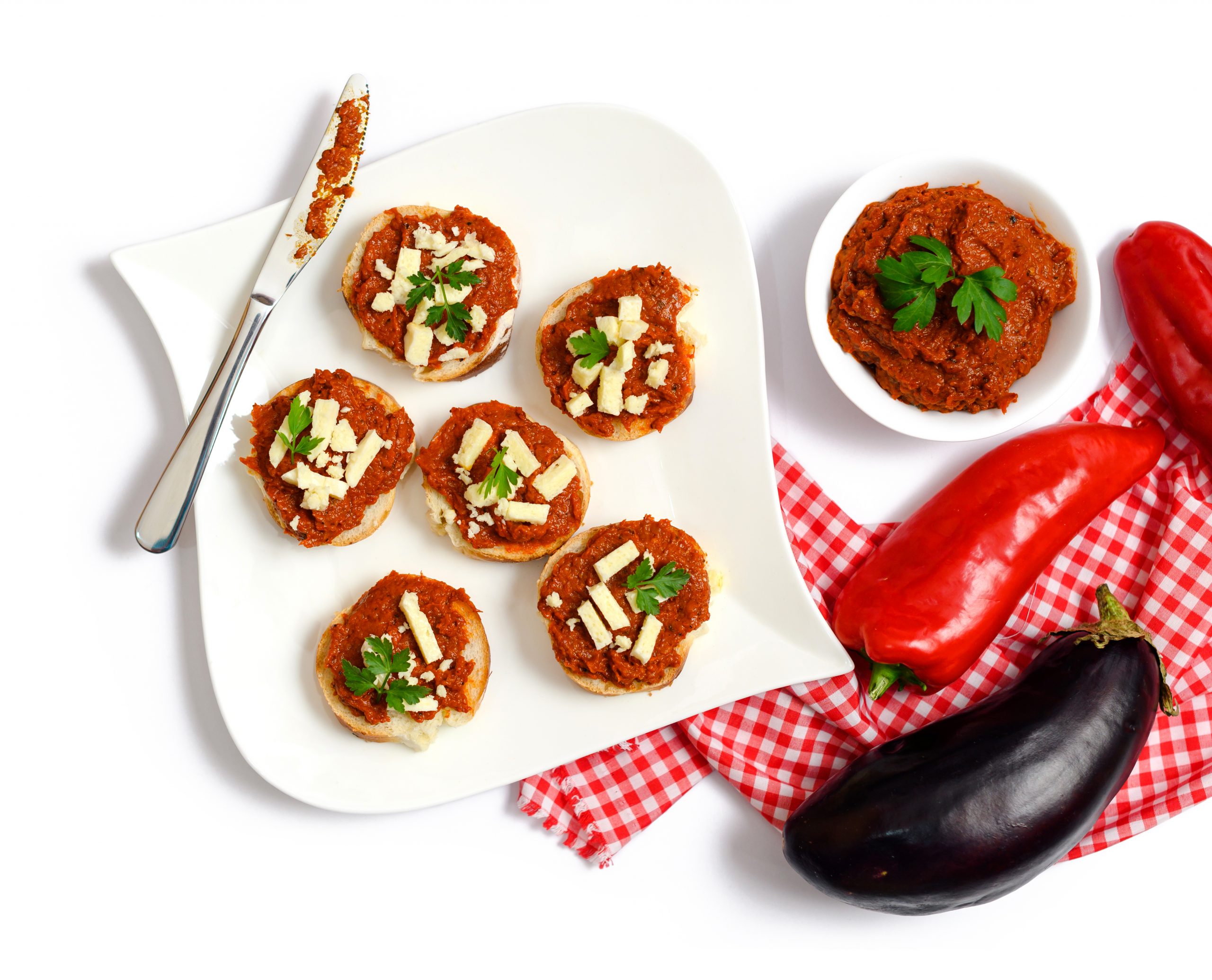 Composition:
– roasted red pepper
– roasted eggplant
– hot pepper
– sunflower oil
– vinegar
– sugar
– salt
Nutrition facts for 100 gr.
| | |
| --- | --- |
| – Energy value | 578kJ/138 kcal |
| – Fat | 9.55 % |
| – Saturated fat | 0.91 % |
| – Carbonhidrates | 10.88 % |
| – Sugars | 4.18 % |
| – Salt | 1.81 % |
| – Cellulose | 2.30 % |
| – Moisture | 73.03 % |
| – Ash | 2.10 % |
Logistics information
| | |
| --- | --- |
| – Gross weight | 790 gr |
| – Transport package | 12/1 |
| – Number of packages per palette | 100 |
| – Number of packages per palette | 15 |
| – Number of packages per palette | 7 |
| – Gross weigth of the package | 9,48 kg |
| – Net weigth of the package | 6 kg |
| – Gross weigth of the palette | 988 kg |
| – Net weigth of the palette | 600 kg |