Ajvar
500 gr
Anywhere, anytime, alone or with someone – our ajvar will take you on the most beautiful gourmet journey of the senses that you'd want to retell and relieve all over again. The magic of this prime recipe is woven into each carefully selected pepper. This is poetry in a jar, written with the language of tradition.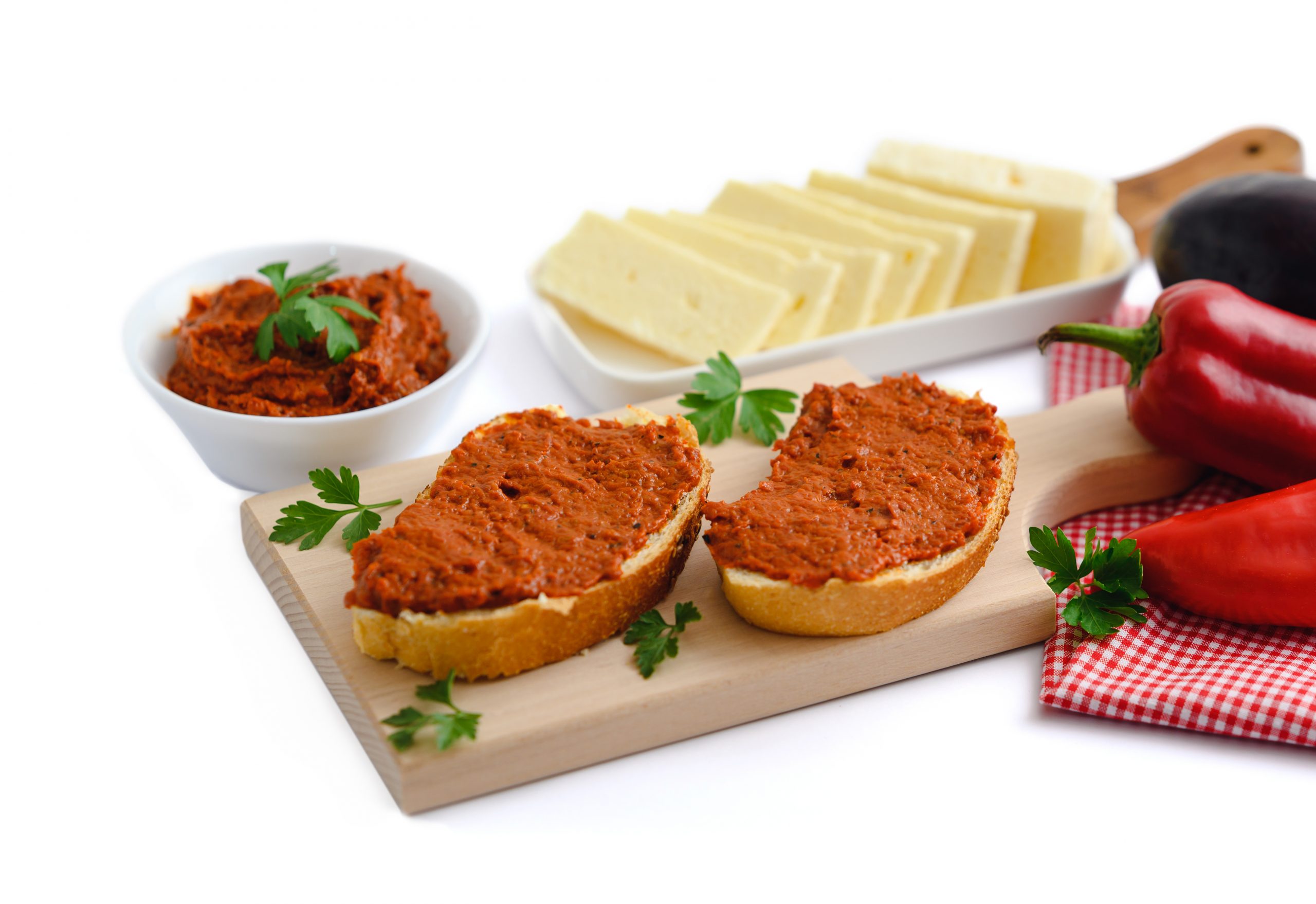 Composition:
– roasted red pepper
– roasted eggplant
– sunflower oil
– vinegar
– sugar
– salt
Nutrition facts for 100 gr.
| | |
| --- | --- |
| – Energy value | 578kJ/138 kcal |
| – Fat | 9.55 % |
| – Saturated fat | 0.91 % |
| – Carbonhidrates | 10.88 % |
| – Sugars | 4.18 % |
| – Salt | 1.81 % |
| – Cellulose | 2.30 % |
| – Moisture | 73.03 % |
| – Ash | 2.10 % |
Logistics information
| | |
| --- | --- |
| – Gross weight | 790 gr |
| – Transport package | 12/1 |
| – Number of packages per palette | 100 |
| – Number of packages per palette | 15 |
| – Number of packages per palette | 7 |
| – Gross weigth of the package | 9,48 kg |
| – Net weigth of the package | 6 kg |
| – Gross weigth of the palette | 988 kg |
| – Net weigth of the palette | 600 kg |