Pindzur hot
580 ml
What would a home kitchen be without the legendary recipes left as a valuable heritage by our ancestors? One such treasure that generations before us grew up with hundreds of years ago, and today proudly belongs to your menu, is our famous hot pindzur.
It will win you over so fast that you too will become a faithful narrator of its legend.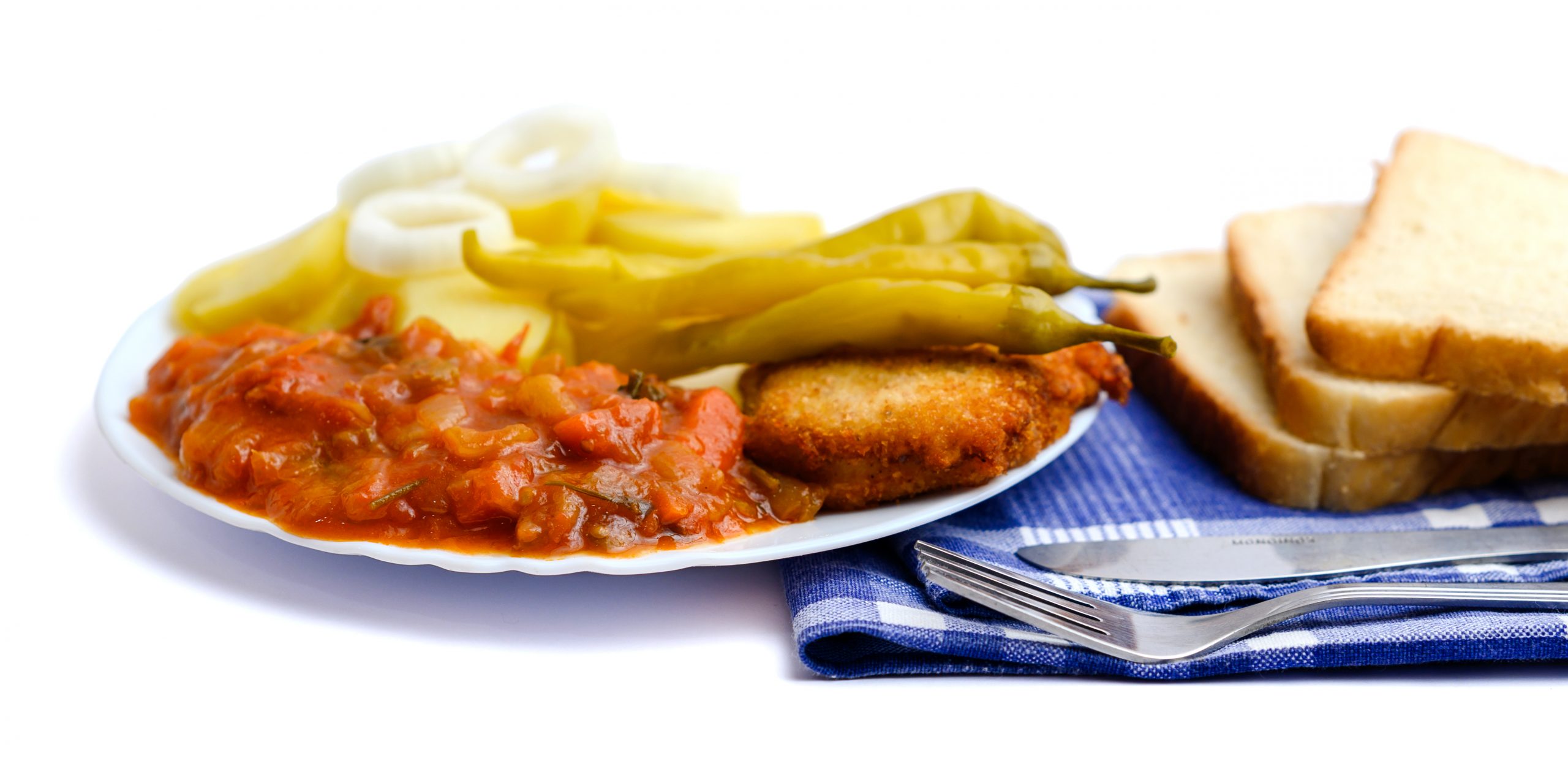 Composition:
– roasted peppers
– tomato
– eggplant
– carrot
– parsley
– sunflower oil
– salt
– sugar
Nutrition facts for 100 gr.
| | |
| --- | --- |
| – Energy value | 465kJ/111kcal |
| – Fat | 6 % |
| – Saturated fat | 2 % |
| – Carbonhidrates | 14 % |
| – Sugars | 2 % |
| – Salt | 1.20 % |
| – Cellulose | 1 % |
| – Moisture | 77.5 % |
| – Ash | |
| – Protein | |
Logistics information
| | |
| --- | --- |
| – Gross weight | 864 gr |
| – Transport package | 12/1 |
| – Number of packages per palette | 100 |
| – Number of packages per palette | 15 |
| – Number of packages per palette | 7 |
| – Gross weigth of the package | 10.57 kg |
| – Net weigth of the package | 6.96 kg |
| – Gross weigth of the palette | 1076 kg |
| – Net weigth of the palette | 696 kg |