Forest Blueberry Preserve Gold
370 gr
We borrowed some forest nirvana and turned it into a blueberry jam packed with flavor. Each blueberry is a reflection of the serenity that can only be felt in the deep dense woodlands, flourishing in their secret chambers. If you ever want a dessert with a taste of wellbeing, then you have to indulge yourself in this purple nectar.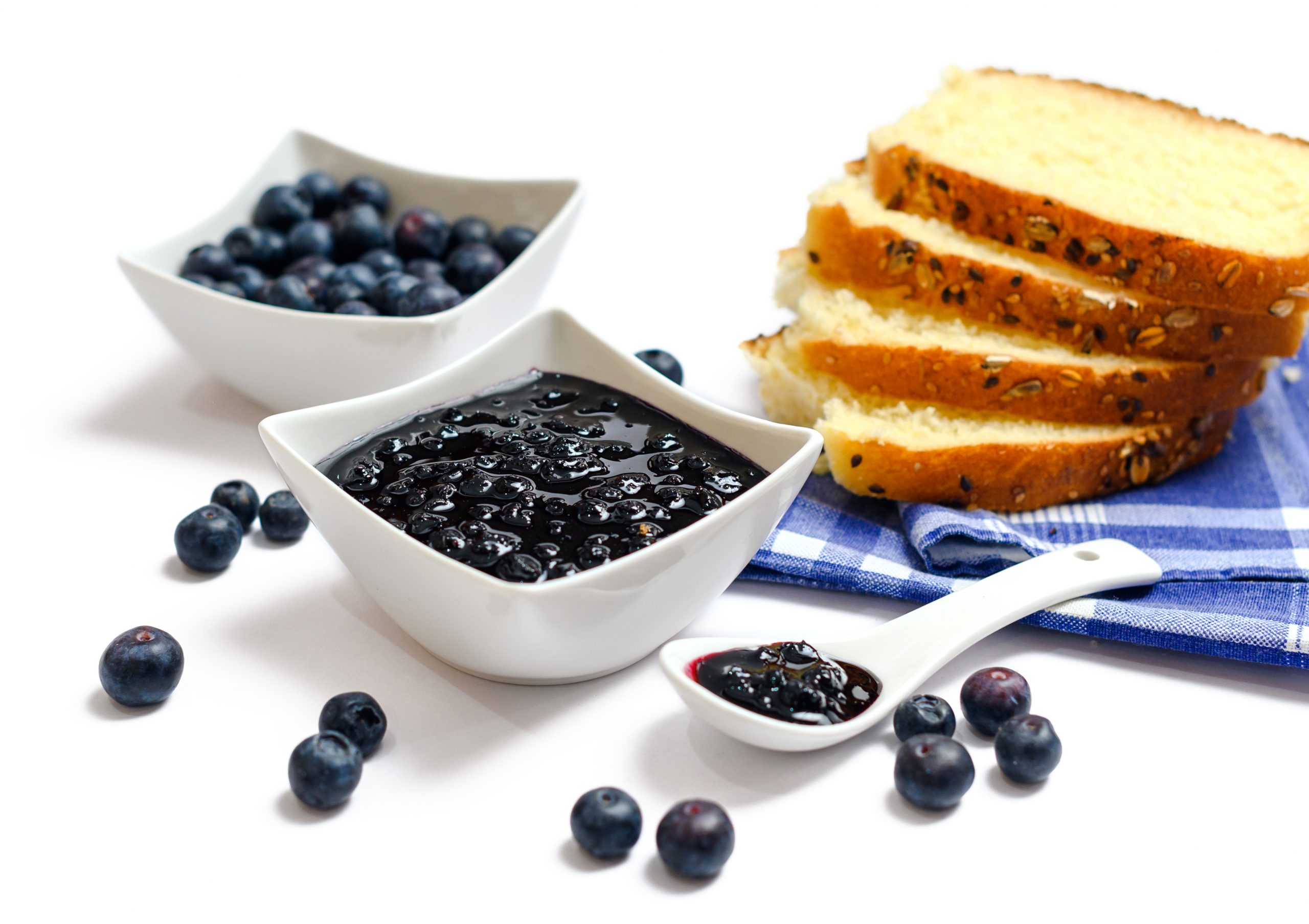 Composition:
– wild blueberry 70%
– sugar
– lemon acid
Nutrition facts for 100 gr.
| | |
| --- | --- |
| – Energy value | 1007kJ/241kcal |
| – Sodium cloride | 0.00 % |
| – Carbonhidrates | 58.30 % |
| – Total protein | 0.00 % |
| – Moisture | 40.05 % |
| – Ash | 1.65 % |
| – Fat content | 0.00 % |
| – Sugar | 57.00 % |
| – Cellulose | 0.00 % |
| – Saturated fat | 0.00 % |
| – Dietary fiber | 0.10 % |
Logistics information
| | |
| --- | --- |
| – Gross weight | 583 gr |
| – Transport package | 12/1 |
| – Number of packages per palette | 150 |
| – Number of packages per palette | 15 |
| – Number of packages per palette | 10 |
| – Gross weigth of the package | 7.396 kg |
| – Net weigth of the package | 4.44 kg |
| – Gross weigth of the palette | 1109.4 kg |
| – Net weigth of the palette | 666 kg |