Pumpkin Preserve with walnuts and grapes Gold
390 gr
In order to brighten your gloomy days and drive away the clouds, we have created this powerful mixture with heroic properties – our pumpkin jam with nuts and grapes or better known as "trio fantastico"!
Not only will it sweeten your day and mood, but this mix will also completely restart you with its incredible nutritional value.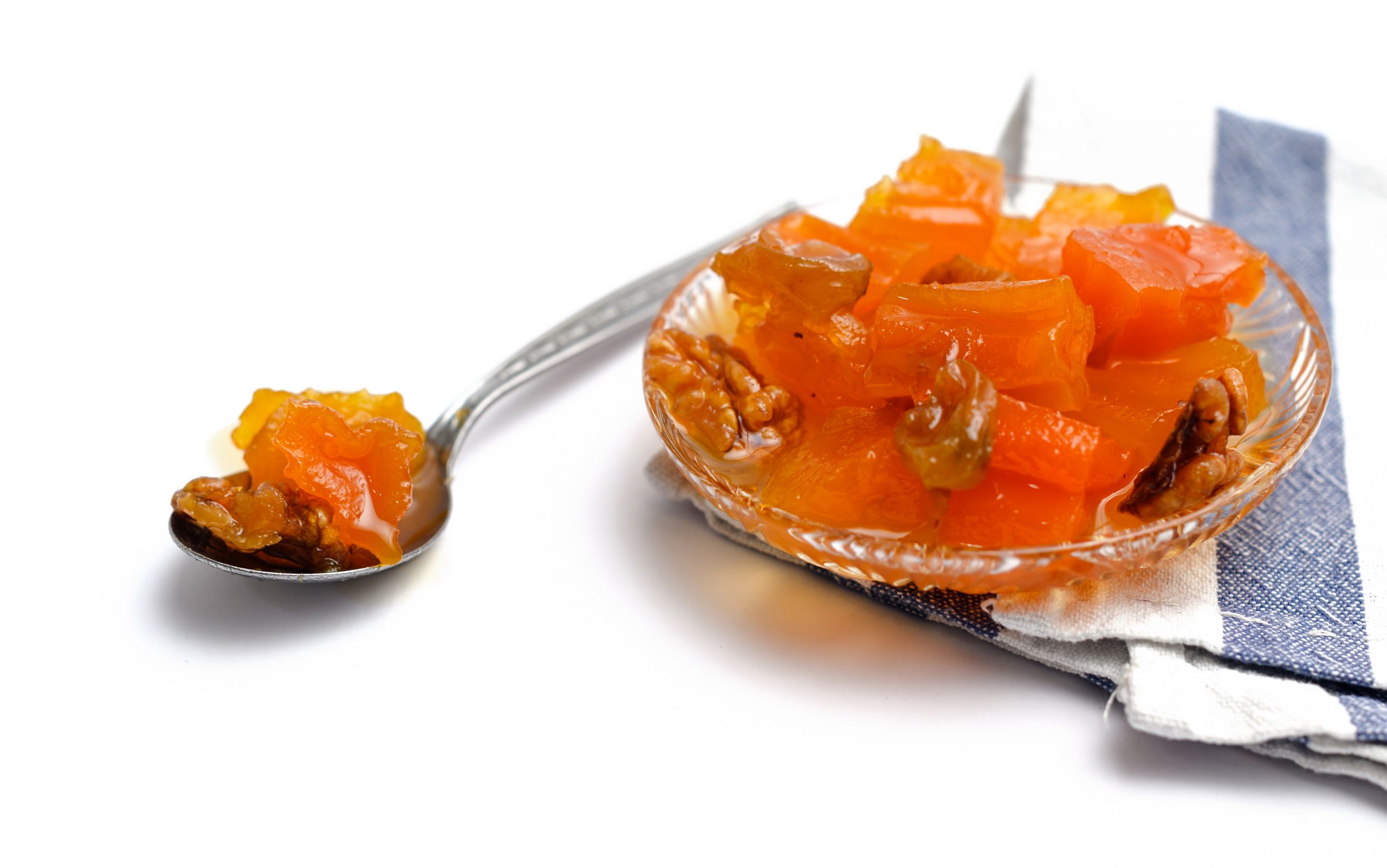 Composition:
– pumpkin 70%
– nuts
– grape
– water
– sugar
– lemon acid
Nutrition facts for 100 gr.
| | |
| --- | --- |
| – Energy value | 1210kJ/289kcal |
| – Sodium cloride | 0.00 % |
| – Carbonhidrates | 71.00 % |
| – Total protein | 1.26 % |
| – Moisture | 96.64 % |
| – Ash | 2.10 % |
| – Fat content | 0.00 % |
| – Sugar | 69.00 % |
| – Cellulose | 0.99 % |
| – Saturated fat | 0.10 % |
Logistics information
| | |
| --- | --- |
| – Gross weight | 603 gr |
| – Transport package | 12/1 |
| – Number of packages per palette | 150 |
| – Number of packages per palette | 15 |
| – Number of packages per palette | 10 |
| – Gross weigth of the package | 7.636 kg |
| – Net weigth of the package | 4.68 kg |
| – Gross weigth of the palette | 1165.4 kg |
| – Net weigth of the palette | 702 kg |