Cherry Preserve Gold
370 gr
Our days are often dynamic races, with our life batteries warningly flashing towards the end of each, requiring a source of new energy.
Inspired by the force of regeneration that's how this golden fantasy came to be – our yellow cherry preserve grown in the kingdom of nature. . This royal elegance nobly awaits to bring you comfort while filling your mouth with rich flavors.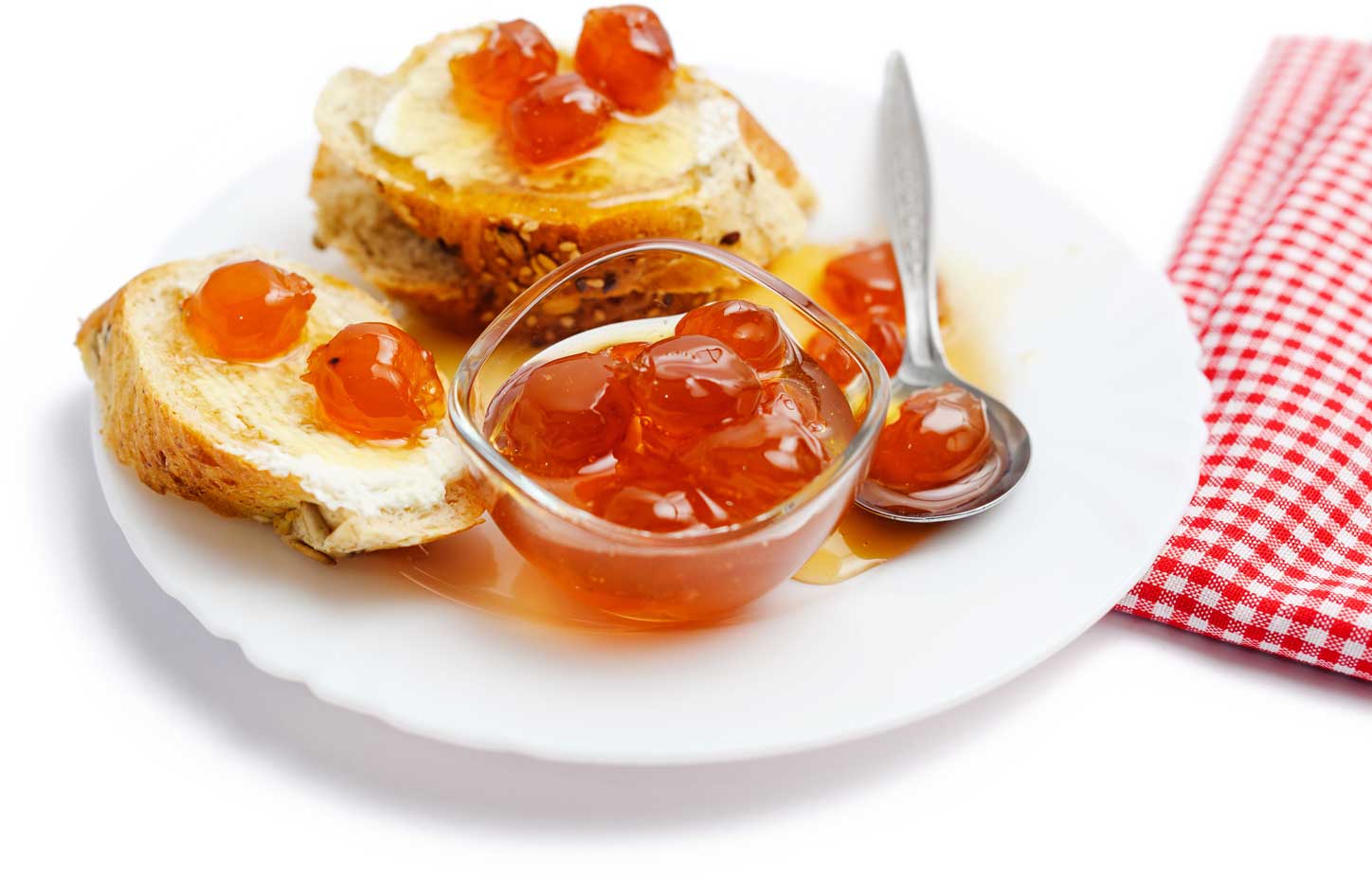 Composition:
– yellow cherries 70%
– sugar
– lemon acid
Nutrition facts for 100 gr.
| | |
| --- | --- |
| – Energy value | 1263kJ/297kcal |
| – Sodium cloride | 0.00 % |
| – Carbonhidrates | 77.47 % |
| – Total protein | 0.30 % |
| – Moisture | % |
| – Ash | 0.33 % |
| – Fat content | 0.74 % |
| – Sugar | % |
| – Cellulose | % |
| – Saturated fat | % |
Logistics information
| | |
| --- | --- |
| – Gross weight | 583 gr |
| – Transport package | 12/1 |
| – Number of packages per palette | 150 |
| – Number of packages per palette | 15 |
| – Number of packages per palette | 10 |
| – Gross weigth of the package | 7.396 kg |
| – Net weigth of the package | 4.44 kg |
| – Gross weigth of the palette | 1109.4 kg |
| – Net weigth of the palette | 666 kg |