Zakuska
490 gr
Imagine a dining table tailored according to your taste, enriched with our fabulous zakuska, good music that fills the space and mellows your soul, with all your loved ones around you drinking a toast to life. The beauty of these moments will stay with you for a long time, given that now you have the right ingredient for happiness within your reach.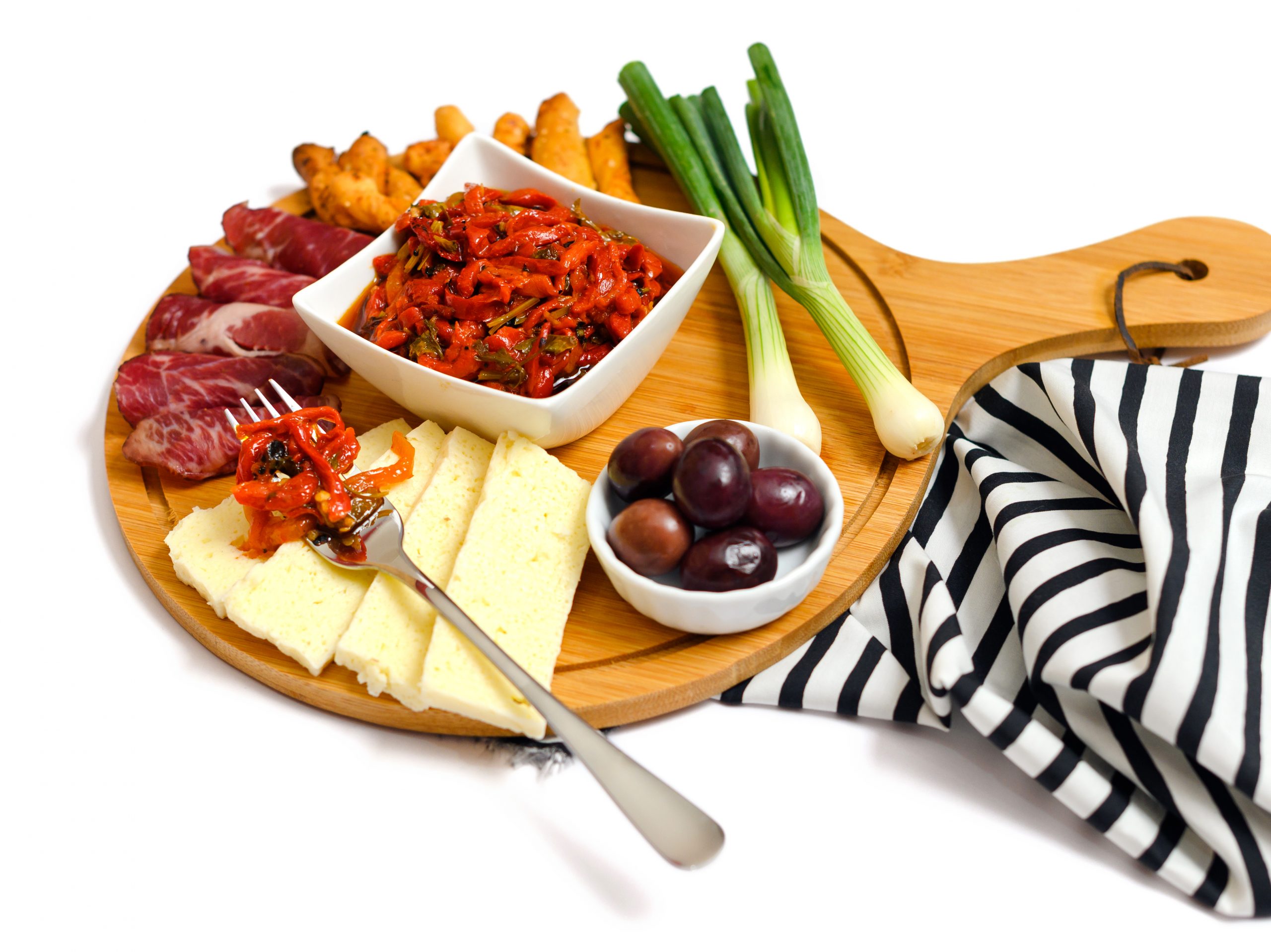 Composition:
– roasted red pepper
– parsley
– garlic
– sunflower oil
– salt
– sugar
– vinegar
Nutrition facts for 100 gr.
| | |
| --- | --- |
| – Energy value | 138kJ/33kcal |
| – Fat | 9.55 % |
| – Saturated fat | 0.91 % |
| – Carbonhidrates | 10.88 % |
| – Sugars | 4.18 % |
| – Salt | 1.81 % |
| – Cellulose | 2.30 % |
| – Moisture | 73.03 % |
| – Ash | 2.10 % |
Logistics information
| | |
| --- | --- |
| – Gross weight | 780 gr |
| – Transport package | 12/1 |
| – Number of packages per palette | 100 |
| – Number of packages per palette | 15 |
| – Number of packages per palette | 11 |
| – Gross weigth of the package | 9.76 kg |
| – Net weigth of the package | 5.88 kg |
| – Gross weigth of the palette | 976 kg |
| – Net weigth of the palette | 588 kg |