Lutenica hot
300 gr
We picked organic peppers in abundance from our country's rainbow gardens, baked them with fantastic skill, and added a little divine fire to create this fiery creation. With our hot lutenica, the gods would undoubtedly make a feast, but the advantage is yours if the speed of the step serves you well.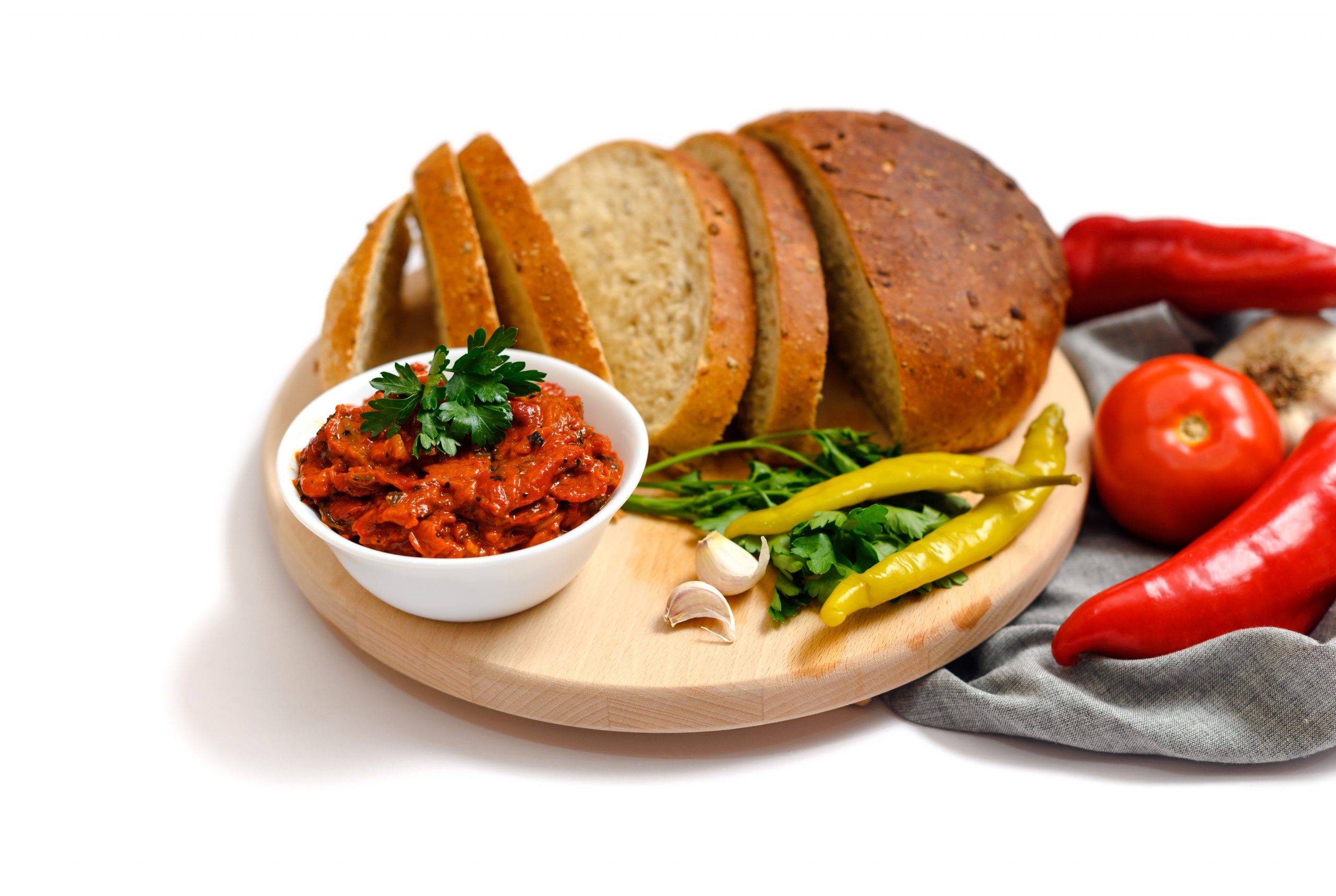 Composition:
– roasted red pepper
– roasted hot pepper
– tomato
– parsley
– garlic
– sunflower oil
– salt
– sugar
– vinegar
Nutrition facts for 100 gr.
| | |
| --- | --- |
| – Energy value | 604кJ/144kcal |
| – Fat | 7.52 % |
| – Saturated fat | 0.85 % |
| – Carbonhidrates | 16.93 % |
| – Sugars | 5.20 % |
| – Salt | 1.64 % |
| – Cellulose | 2.45 % |
| – Moisture | 68.89 % |
| – Ash | 1.98 % |
Logistics information
| | |
| --- | --- |
| – Gross weight | 513 gr |
| – Transport package | 12/1 |
| – Number of packages per palette | 150 |
| – Number of packages per palette | 15 |
| – Number of packages per palette | 10 |
| – Gross weigth of the package | 6.556 kg |
| – Net weigth of the package | 3.6 kg |
| – Gross weigth of the palette | 983.4 kg |
| – Net weigth of the palette | 540 kg |