Lutenica
500 gr
A layer of peppers after a layer of tomatoes, threaded as a memory by this recipe from our grandparents' cuisine. Our fairytales lutenica will take you in the realm between reality and dream, reminding you of the comforts of home at every bite. Open it and start reading its family history, where each bite is more delicious than the last.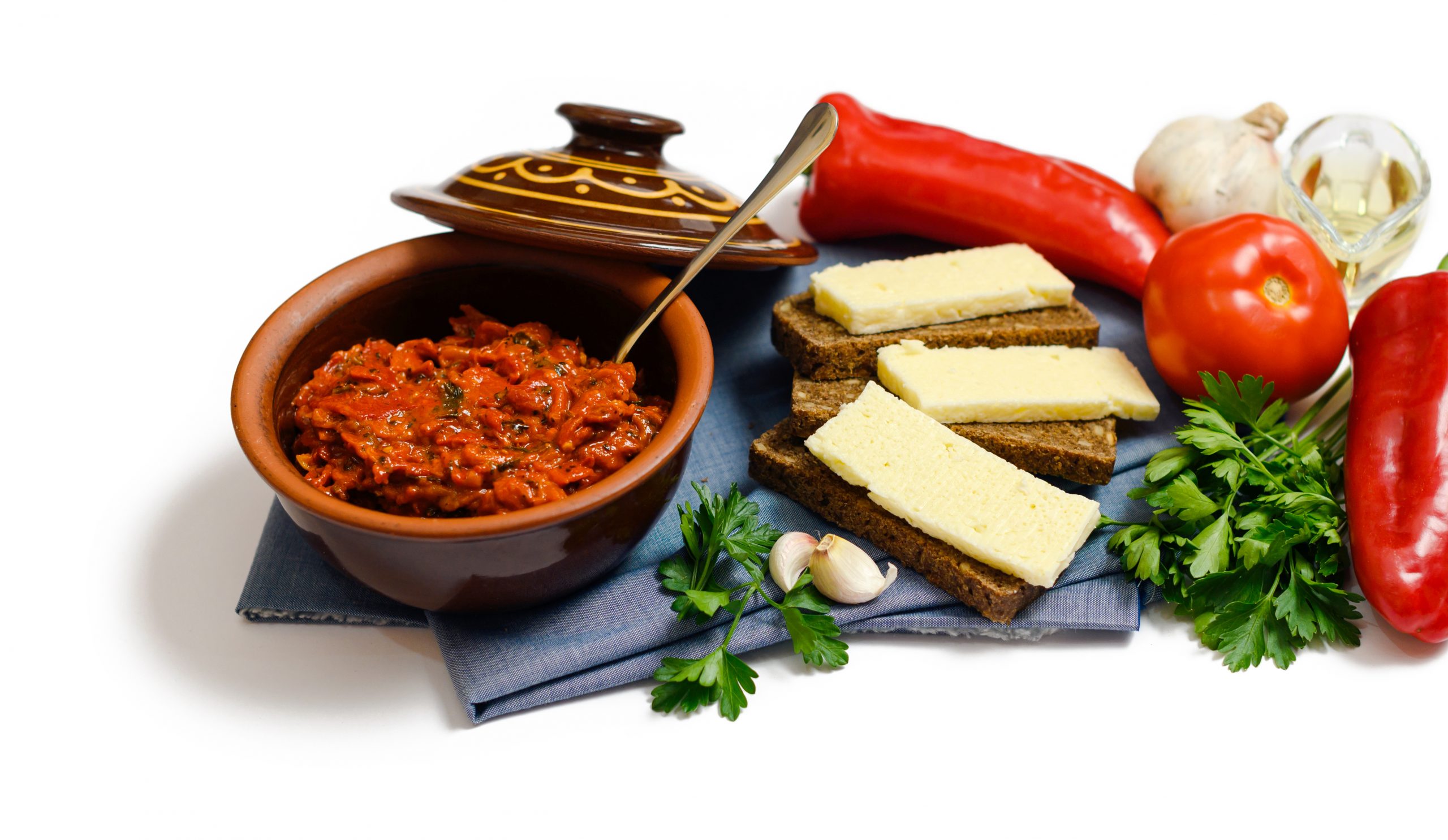 Composition:
– roasted red pepper
– tomato
– parsley
– garlic
– sunflower oil
– salt
– sugar
– vinegar
Nutrition facts for 100 gr.
| | |
| --- | --- |
| – Energy value | 604кJ/144kcal |
| – Fat | 7.5 g |
| – Saturated fat | 0.8 g |
| – Carbohydrates | 17 g |
| – Sugars | 5.2 g |
| – Salt | 1.6 g |
| – Dietary fiber | 2.4 g. |
| – Protein | 0.0 g |
| – Moisture | 68.89 % |
| – Ash | 1.98 g |
Logistics information
| | |
| --- | --- |
| – Gross weight | 790 gr |
| – Transport package | 12/1 |
| – Number of packages per palette | 96 |
| – Number of packages in a row | 12 |
| – Number of rows per palette | 8 |
| – Gross weight of the package | 9.68 kg |
| – Net weight of the package | 6 kg |
| – Gross weight of the palette | 930,36 kg |
| – Net weight of the palette | 576 kg |