Fig Preserve
650 gr.
A timeless taste for all generations, our fig jam elegantly and decisively steps through the dimension of space and time. Local, domestic, and a reputable world traveler, it's perfected to the detail, associated with fine meet-ups and coffee chats The fig jam from our home kitchen is a trump card that every household with uncompromising standards should have.
So, what are you waiting for?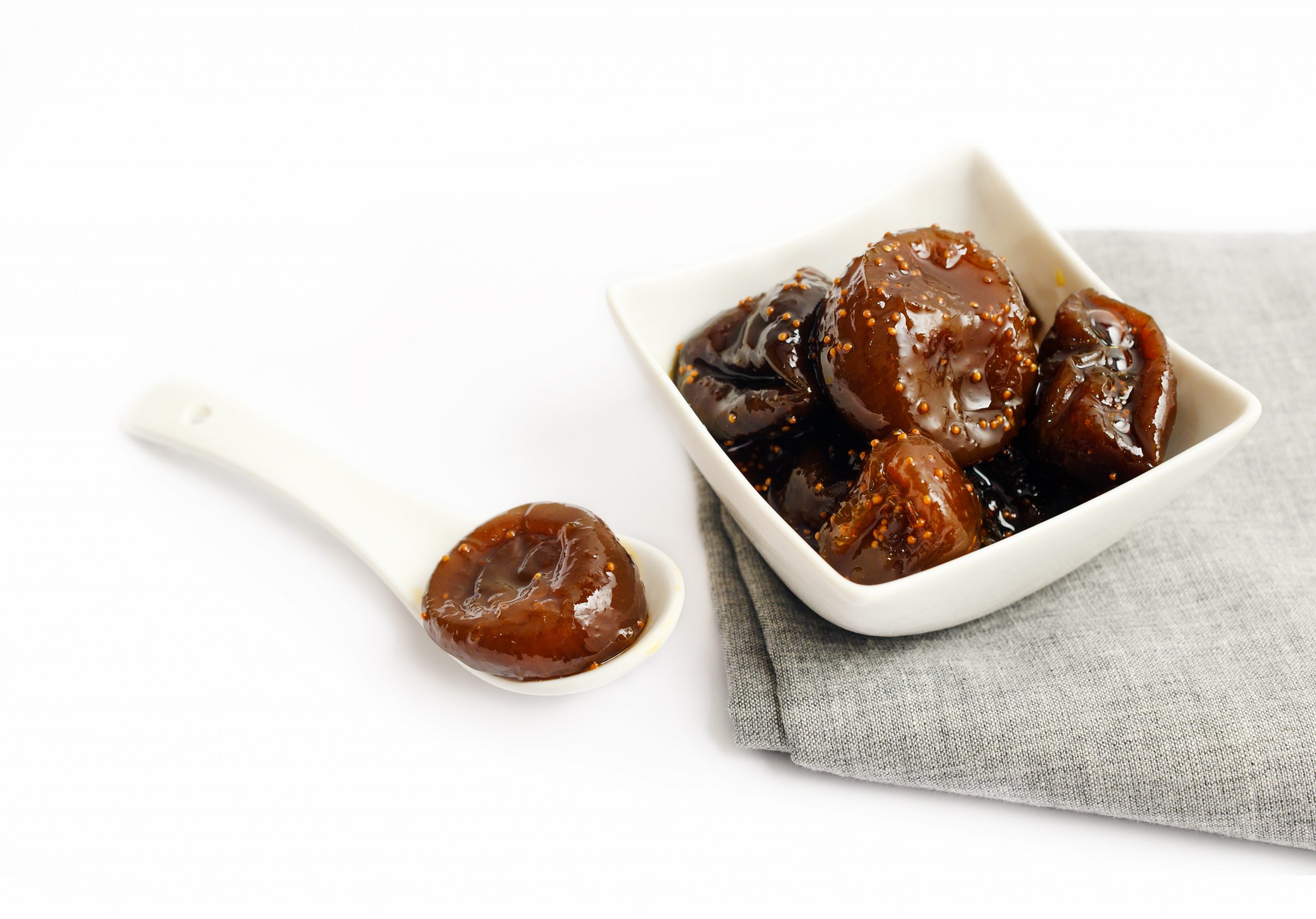 Composition:
– fig 70%
– sugar
– water
– lemon acid
Nutrition facts for 100 gr.
| | |
| --- | --- |
| – Energy value | 1189kJ/284kcal |
| – Sodium cloride | 0,028 % |
| – Carbonhidrates | 69,46 % |
| – Total protein | 1,57 % |
| – Moisture | 25,09 % |
| – Ash | 1,7 % |
| – Fat content | 0.00 % |
| – Sugar | 49,77 % |
| – Cellulose | 2,18 % |
| – Saturated fat | 0.00 % |
Logistics information
| | |
| --- | --- |
| – Gross weight | 940 gr |
| – Transport package | 12/1 |
| – Number of packages per palette | 100 |
| – Number of packages per palette | 15 |
| – Number of packages per palette | 11 |
| – Gross weigth of the package | 11.67 kg |
| – Net weigth of the package | 7.8 kg |
| – Gross weigth of the palette | 1187 kg |
| – Net weigth of the palette | 780 kg |